LED Refractometer Cover Plate Manual Version 2---Support Change battery
Views : 1198
Update time : 2017-10-19 11:48:17
Operation Manual
For Refractometer LED Cover Plate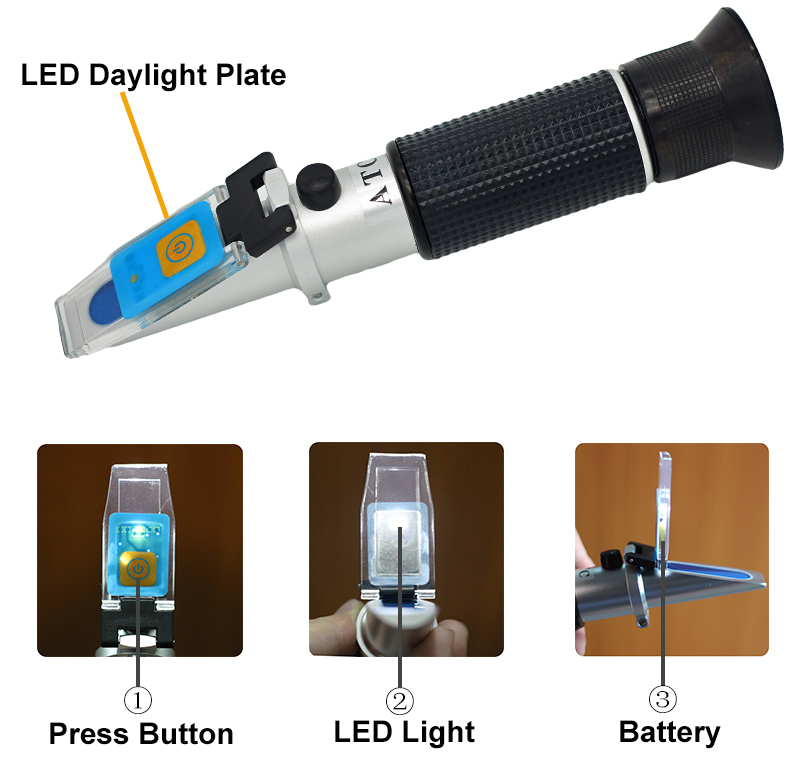 Feature
With build-in bright LED light.

Allows you make test in dark or twilight environment. When turn on the light, you can see the test result very clearly.

Support replace battery,

The battery can be replaced after the battery is exhausted.

Convenient to use.

You only need to press the LED cover plate button one time, the LED light will turn on and keep bright.

Compatible with different kinds of refractometers.

LED plate suit for most of species refractometers on the market.

Different color buttons.

Blue, black, red, green, purple, 5 color buttons can be chose.
Specification
Model:
DP-1-LED
Product size:
50*24*5mm
Net Weight:
7g
Packing size:
60*47*16mm
Packing weight:
21g
LED Battery life:
About 10-15 hours
Packing list
1 x LED cover plate 1 x Pin remover
1 x Manual 1 x Original box
Use LED Plate To Replace Normal Cover Plate Step
Step 1. Take off the pin by using the pin remover, and remove the normal daylight plate.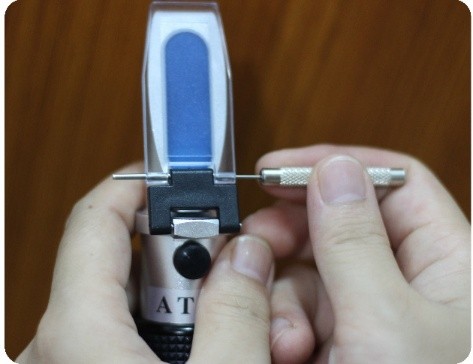 Step 2. Insert the pin to one side of the LED daylight plate.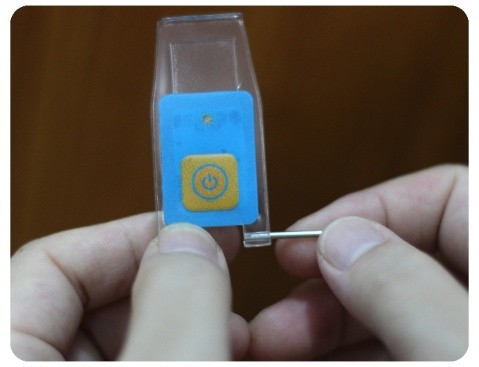 Step 3. Install LED plate to refractometer. Use the other end of the pin remover to push the pin in. Done!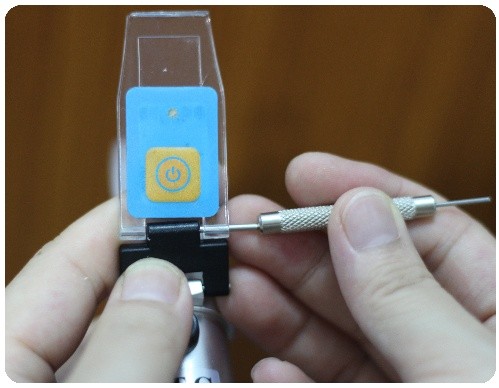 LED Cover Plate Replace Battery Step
Step 1. Take off the button sticker with care.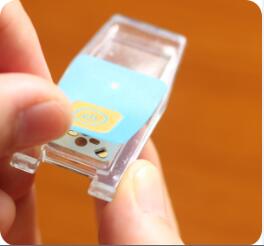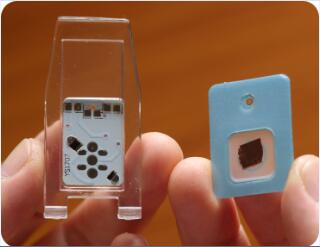 Step 2. Take out the chip by using the pin.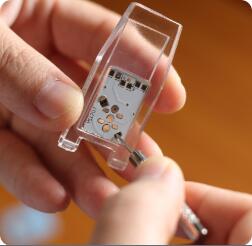 Step 3. Remove the old battery.
Step 4. Install the new battery.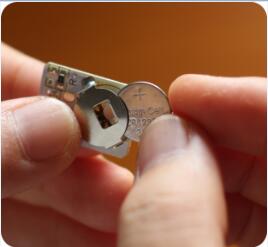 Step 5. Put back the chip.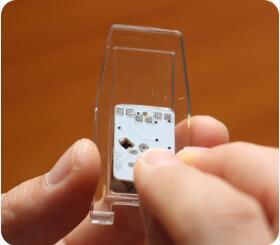 Step 6. Re-paste the sticker.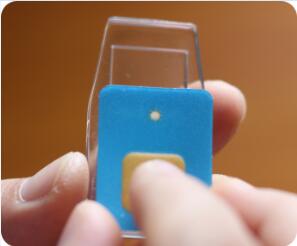 Step 7. Done, reuse.