YH-TDS-LX TDS Meter Aquarium Pool WateTester Wine Urine LCD Pen Monitor
Item No.: YH-TDS-LX
Product parameters
Specification:
0-9990ppm
Accuracy:
+/-2%
INQUIRY
Description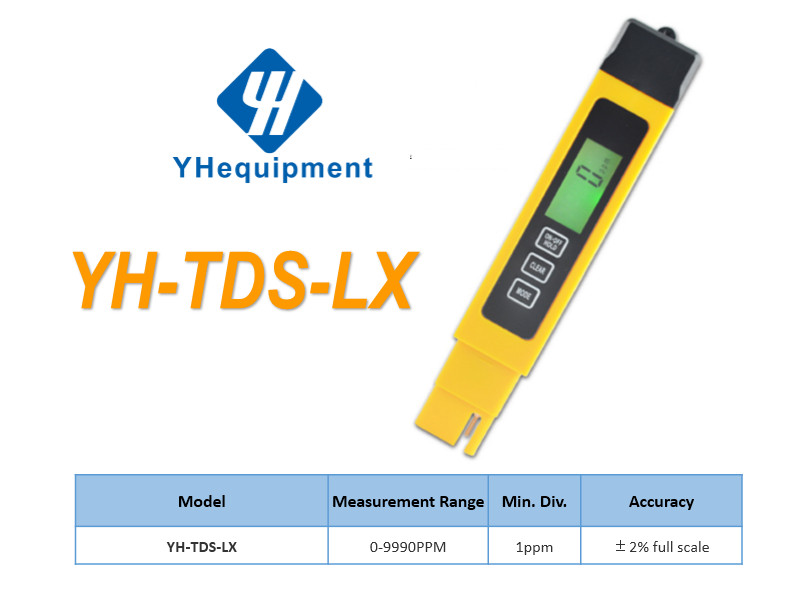 Features:
1.This is a digital TDS meter tester to test the filter water quality purity,
to check the performance of your water filter, to check for hardness ,to make sure you always drink pure water.Saves measurements for convenient reading and recording New Arrival.
2.Auto-off function: turns off meter after 5 minutes of non-use to conserve batteries.
3.Automatic temperature compensation
4.Gold-plated chip performances more stable.
5.Can be used in : Water purifiers and filters, food(vegetable , fruit)&drink quality
monitoring, pools and spas, aquarium, hydroponics
6.LCD reading is convenient and easy.
Specification:
1.Measuring range: 0~9990ppm
2.Resolution: 1ppm (0~999ppm)
3.ccuracy: ±2% full scale
4.Auto shut-off: 10 minutes
5.Size:162*29*15mm
6.color:white,yellow
Package Included:
1 x TDS Meter Tester
1 x Bag
Item Picture: