CT-6021A Pen type digital PH meter acidimeter
Item No.: CT-6021A
CT-6021A PH pen acidimeter use the high-performance CPU chip, high-precision AD converter technology and SMT technology is a versatile, intelligent instrument. Storage, computing and Compensation
INQUIRY
Description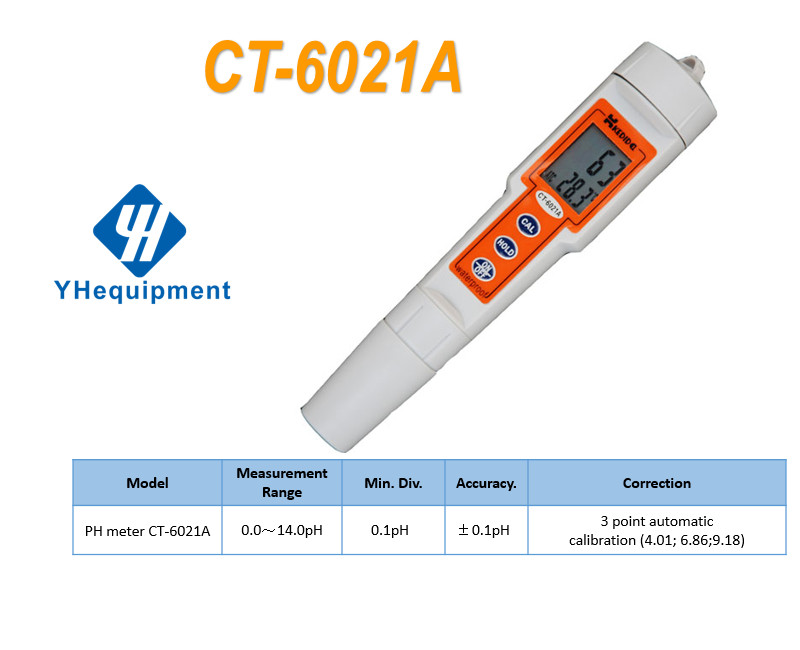 CT-6021A PH pen acidimeter use the high-performance CPU chip, high-precision AD converter technology and SMT technology is a versatile, intelligent instrument. Storage, computing and Compensation Determination of PH value parameters. Clear display, simple operation and accurate test performance so that it has a good price. It can be widely used in the chemical industry, metallurgy, environmental protection, pharmaceutical, biochemical, food and tap water solution PH value monitoring. Field PH value test.
Features:
The instrument housing waterproof design of acidimeter, LCD display. Small size, portable, measuring at any time more convenient to use. Low power consumption, high accuracy, wide measurement range, the electrode can be replaced.
Acidimeter technical indicators: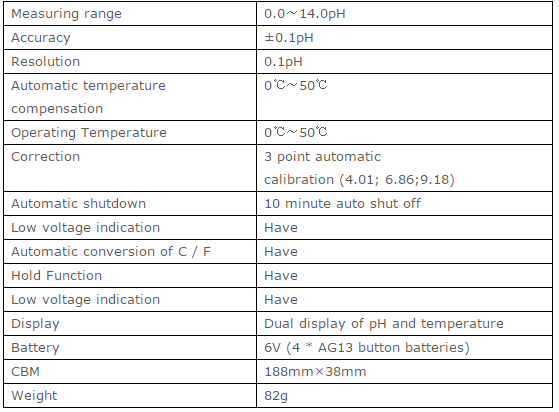 The standard configuration: PH (4.01; 6.86; 9.18) buffer set.